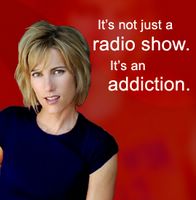 Laura's Official Home On The Web
:
"THE POWER OF PRAYER AND LAURA UPDATE: Laura's breast cancer surgery yesterday 'couldn't have gone better,' in the words of her surgeon Dr. Katherine Alley. Initial sentinel node testing done during surgery showed no signs of cancer involvement in the lymph nodes, and we all hope that this good news is confirmed by more in-depth tissue testing done over the next 48 hours. 'The outpouring of love and concern coast-to-coast in prayer, emails, telephone calls has left me feeling more blessed than I can possibly convey,' said Laura Thursday morning from home. 'I really don't know what I did to deserve such kindness but I will gladly wrap myself in it,' she chuckled."
This is such good news for all of Laura's fans. I'm sure she is genuinely touched by the prayers and support and I give you
this link
so that you may join in the prayers, too.